Meet Teresa Cicala, Emmy Winning Editor and AD of General Hospital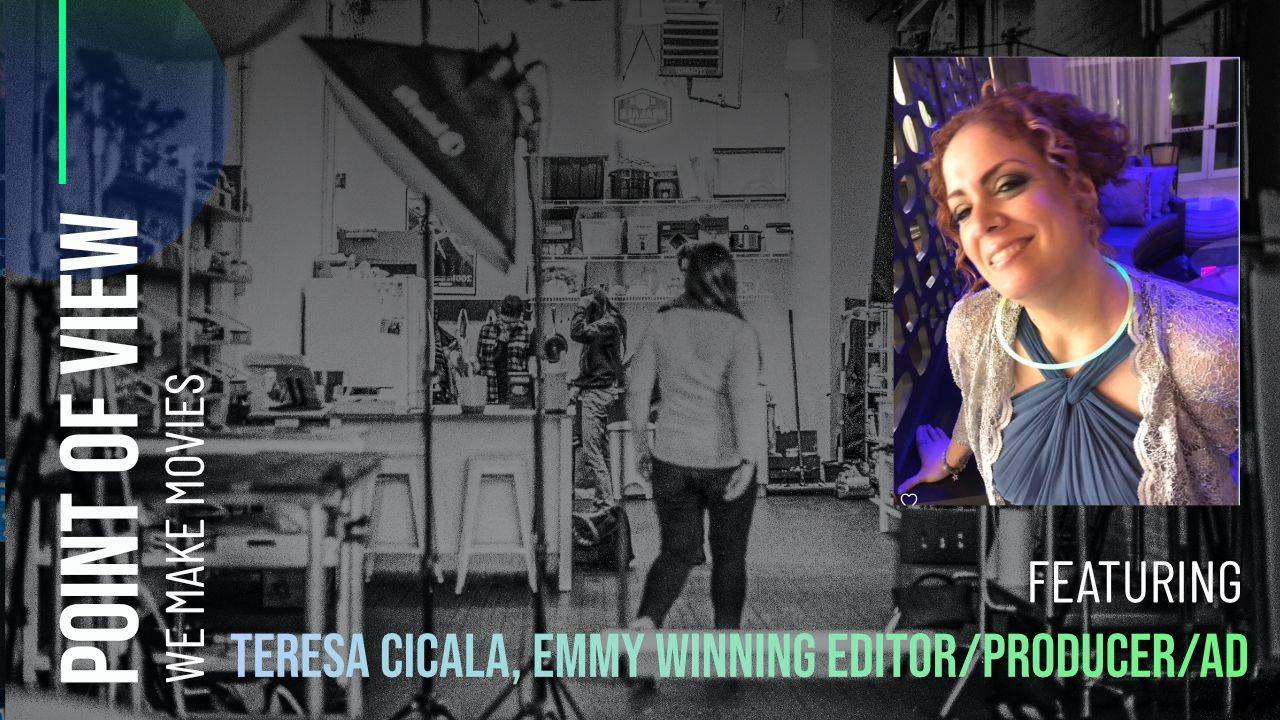 Hopefully you've gotten acquainted with another core member of THE USUAL BS PRODUCTIONS already, Brandon Goins, but we now we've gotta introduce you to Teresa Cicala! Remember, you can meet the Usual BS Crew Wednesday, March 22nd at our live Lab Mixtape!
Teresa is an Emmy winning editor, producer, and associate director with over 20 years of experience in the entertainment industry. She currently works as an AD and editor on "General Hospital," the longest-running entertainment program in ABC television history. Teresa also produced and edited the feature film "Women and Sometimes Men," as well as the Emmy-Nominated streaming series "Tainted Dreams" (Amazon). Other favorite projects include "90 Day Fiancé," "Pawn Stars," and "Tiny House Nation." She is a member of both the Directors Guild of America and the Motion Picture Editors Guild.
Where are you from?
Teresa Cicala: Born in Brooklyn, NY. Moved to LA in 2018.
What is your education/background? How did you start working in the film industry?
TC: I have a BA from Fordham University. While in school I did a few internships ("Late Night with Conan O'Brien," "Sally Jessy Raphael") and also worked a few indies/commercials as a PA. My first real job was at the soap opera "One Life to Live" as a temp production associate. Over the years I worked my way up through the ranks, joined the DGA, and learned the art of editing (Avid, and Final Cut). In 2012 I moved from daytime to reality television and spent several years on a variety of shows, before moving out to LA in 2018 for a position at "General Hospital."
Have you ever done any other jobs within in the industry?
TC: I've been an editor (film, tv, web series, off-broadway), producer (film, tv, web series, off-broadway), and writer (off-broadway).
What made you want to get into what you are doing now? Who or what are your inspirations?
TC: I always loved storytelling. When I was younger I wrote, a lot. These days it has evolved to the more visual storytelling of editing, although I still love collaborating on story and plot with my producing partners Sonia and Brandon.
What have been some of your biggest challenges in the industry?
TC: Trying to break free of the stigma of "daytime" tv. I did manage to successfully step into another aspect of the industry with reality television, and now I'm hoping to expand into new areas and genres with "Insane."
Want help making the movie YOU want to see? Become a WMM Member for free and get access to weekly virtual and in-person events, access to affordable production insurance, indie budget friendly color/sound/post services, COVID Compliance Officers, DCP creation, marketing assistance, and even film financing consultations.